Mon, Dec 6, 2021 / Education, Environment, Jobs & the Economy, Transportation and Infrastructure
WASHINGTON, DC — Today, Congressman Steny H. Hoyer (MD-05) released the following video to highlight the benefits that the Infrastructure Investment and Jobs Act will bring to businesses and families across the State of Maryland. The law, which was signed by President Biden on November 15, provides once-in-a-generation investments in Maryland's physical infrastructure, including funding to repair roads, bridges, and highways in poor condition as well as to expand broadband access and build a more climate-resilient Maryland for all.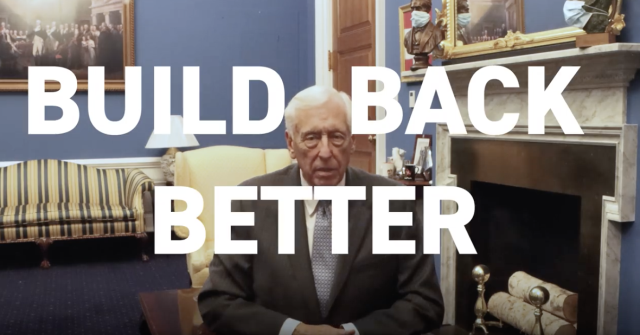 To watch the video, click here.
"This law will have a transformative impact on so many Marylanders – on our economy, our transportation, and our day-to-day lives – for years to come," Congressman Hoyer said in the video. "I was proud to champion it in Congress and will continue working to help President Biden advance his agenda to Build Back Better from the pandemic by enacting policies that help Marylanders get ahead."
Maryland will be awarded a total of nearly $7.4 billion dollars from the Infrastructure Investment and Jobs Act. Among the benefits to Maryland, the state is expected to receive:
$4.1 billion to improve highways and $409 million for bridge replacement and repairs,

$1.7 billion for public transit, and $150 million annually for WMATA,

$63 million for the expansion of an Electric Vehicle charging network,

$100 million for greater broadband access across the state,

$844 million to improve water infrastructure and provide clean drinking water

$158 million for airport infrastructure, and

$238 million for the Chesapeake Bay
###

For more information about our releases, please contact Maya Valentine at 202-226-1290.

>