A MESSAGE FROM CONGRESSMAN HOYER
I am so glad to once again launch my annual Facebook Cover Photo Contest! From now through Friday, August 12th, you can submit your favorite photo taken in Maryland, along with your name and where the photo was taken, to hoyerphotocontest@gmail.com. The winner will be announced in early September, and your photo could be featured as my Facebook cover photo for the upcoming year.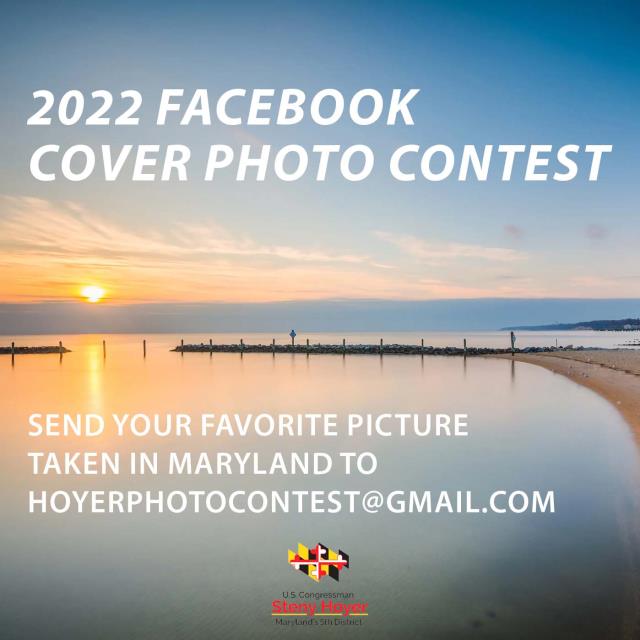 If you are planning to enter, please be sure to follow the contest rules:
Photos must be submitted by Friday, August 12th. 
Photos must be submitted by the person who took the photo, and photos must be taken in Maryland.
By submitting a photo you are giving my office permission to use it on social media or my website.
As always, I encourage all Fifth-District residents to continue sharing their concerns and feedback with me by contacting my office or connecting with me on Facebook, Twitter, or Instagram. If you are need of assistance, such as with help accessing veterans' benefits or have another issue regarding a federal agency, and you wish for my office to place an inquiry on your behalf, please complete the casework request form by clicking here.   
Sincerely Yours,   


 
Steny H. Hoyer   
For more information about our releases, please contact Maya Valentine at 202-226-1290.