Wed, Nov 10, 2021 / Health Care & Seniors
A MESSAGE FROM CONGRESSMAN HOYER
Thousands of Maryland children ages 5-11 are now eligible to receive the Pfizer COVID-19 vaccine, marking significant strides for our state as we get more shots in arms and put the COVID-19 pandemic behind us. Many parents have already taken action to ensure their children are protected against this virus, and it's not too late for you to do the same thing.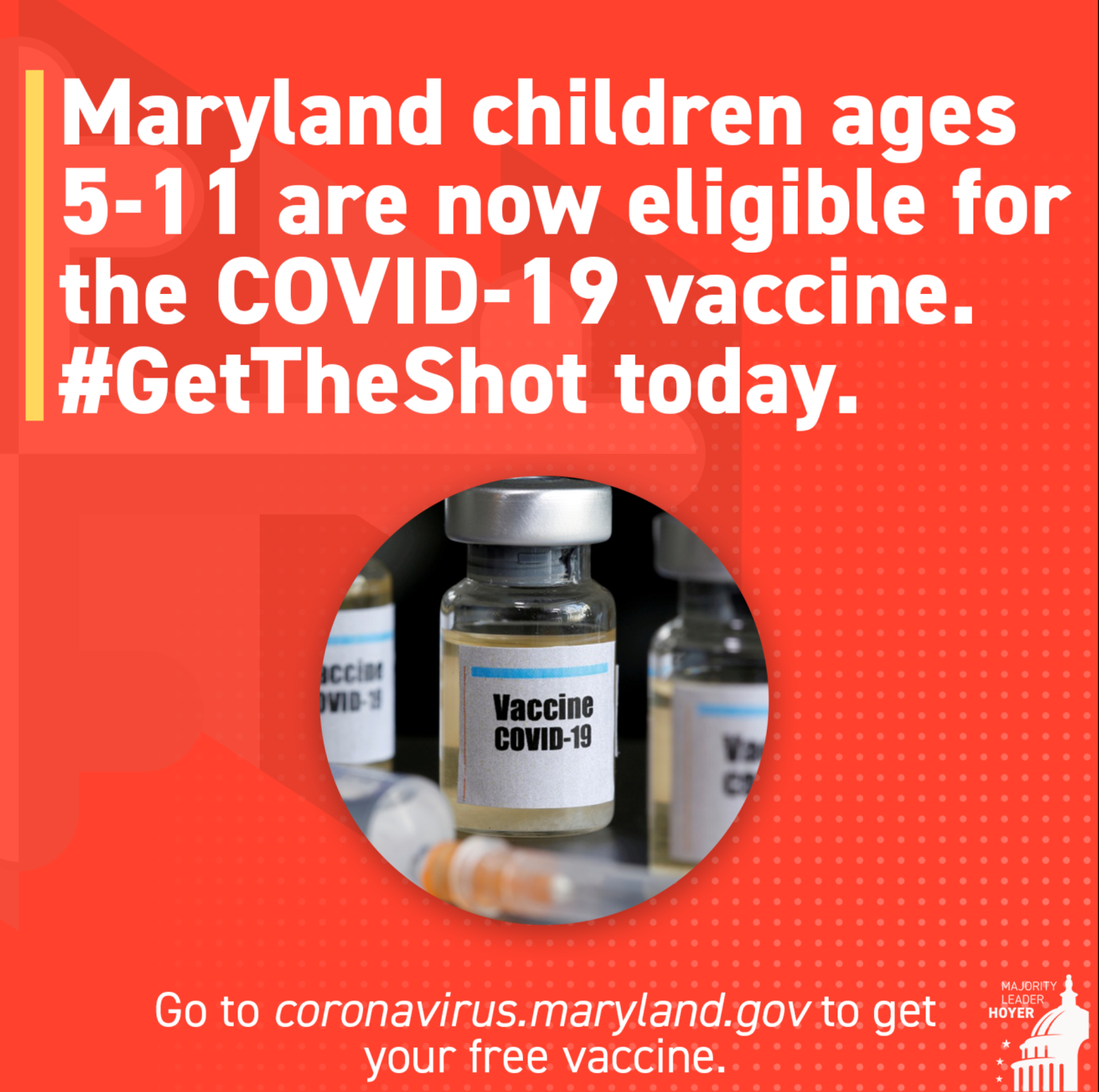 This pediatric vaccine has proven to be safe and effective. Schools across Maryland are opening up their own clinics, and parents should continue to monitor updates from local school departments. To see if your county has resources available that can help your child get vaccinated, see below:
With over 500,000 children in Maryland ages 5-11, we must continue the hard work to equitably and efficiently get our community vaccinated. Maryland has led the country in getting vaccinated, and we can't stop now. Find a vaccine clinic in your area today.
As always, I encourage all Fifth District residents to continue to share their concerns and insights with me by contacting my office or connecting with me on Facebook, Twitter, or Instagram. If you are experiencing a personal difficulty such as issues accessing veterans benefits or another problem regarding a federal agency and you wish for my office to place an inquiry on your behalf, please complete the casework request form by clicking here.   
Sincerely Yours,   


 
Steny H. Hoyer   

For more information about our releases, please contact Maya Valentine at 202-226-1290.

>